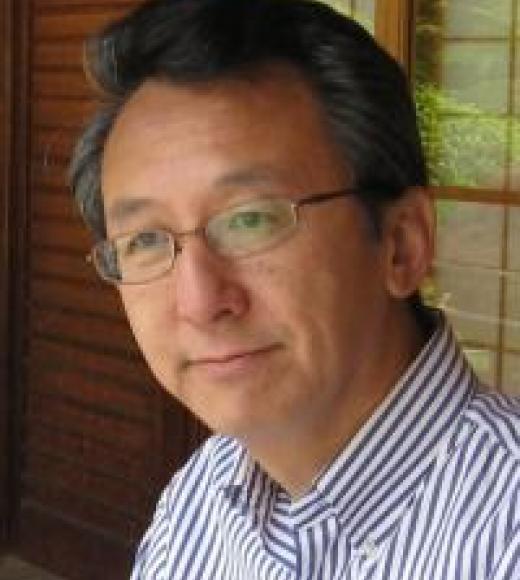 Bio
Education and Degree(s)
Ph.D., Stanford University
Research Interest(s)
Modern Japanese literary history and criticism
Cultural and intellectual history since Meiji
The interplay between literary and political imagination
The poetics of modern autobiographical narratives
Japanese and Chinese film
Current Projects
I am taking my earlier work on the interplay between Meiji social realism and turn-of-the-century political imagination into the Taishō and early Shōwa decades.  My current interest lies in the post-Meiji debates on the subject of seiji to bungaku, an euphemism in Japanese critical vocabulary that underscores the changing definition of the role of imagination and of the modern artist in a radically shifting social and political landscape.  The study of this enduring dialectic between art and politics, one of the most captivating and important themes in modern Japanese literary and cultural debates, has taken me through a rather convoluted journey to the life and works of Kamei Katsuichirō and thence of Yamamoto Satsuo.  One other area that I have been examining is the postwar activities of the Kindai Bungaku coterie and its contenders represented by the Shin Nihon Bungakukai, involving men such as Hirano Ken, Katō Shūichi, Honda Shūgo, Odagiri Hideo, and Nakano Shigeharu. 
After encounters with Yamaguchi Yoshiko and Yamamoto Satsuo, another area that continues to interest me is modern and contemporary Japanese film in general and its relationship with contemporary politics in particular.  I have long been intrigued by the lives and careers of the film critic Iwasaki Akira and the filmmaker and film importer Kawakita Nagamasa and am learning as much as I can on the subject.  
A note on my teaching while on administrative leave from Davis.  As Director of the UC-System's Education Abroad Program in China (2012-15), I found myself fortunate to be able to teach a course called "Cultural and Political Imagination in Modern Japan" at Shanghai's Fudan University, with not only EAP students from the various UC campuses but also those from China, Japan, France, England and other countries.  One new course I have proposed for UCEAP is called "East Asian Interactions in the Modern Age: Culture, Politics, Literature, and Film" with thematic coverages on modern China and Japan and one which I very much look forward to teaching in the future.   
Currently in 2017, I am doing research, writing, and teaching at Meiji Gakuin University in Yokohama, Japan, as UC's Faculty Director from April to December.  Besides a number of ongoing research projects that I wish to work on more fully, I will be teaching separate courses on modern Japanese cultural modernity since Meiji, as well as integrative seminars for UC, Japanese, and other foreign students.  As Faculty Director, I also continue my engagement with EAP matters pertinent to our students as well as their counterparts from our UCEAP's partner institutions.
Selected Publications
Book(s)

Yamamoto Satsuo: My Life as a Filmmaker [A study of the prewar and postwar career of the film director Yamamoto Satsuo and a full translation of his autobiography Watakushi no eiga jinsei].  Ann Arbor, University of Michigan Press, January 2017.  http://www.press.umich.edu/9306461/my_life_as_a_filmmaker

Social Vision and Literary Imagination: Critics and Writers of Meiji Social Literature. [A study of the rise of the modern Japanese social novel and the careers of mid-Meiji writers, poets and critics who contributed to the enterprise--men such as Taoka Reiun, Uchida Roan, Tokutomi Roka, Kinoshita Naoe, Kodama Kagai et al.]  Manuscript contracted with Sanlian Book Publishers (Beijing, China) and is now being translated into Chinese.
My Spiritual Wanderings (Waga seishin no henreki, Tokyo: 1951) by Kamei Katsuichirō. Translation with a Critical Introduction and Chronology. [A study of the intellectual metamorphosis of this Shōwa literary and cultural critic against the background of tenkō, war, political fanaticism, and efforts at spiritual redemption in the 1930s and early 1940s]  Contracted with Duke University Press.
Fragrant Orchid:  The Story of My Early Life [A Study of Li Xianglan/Yamaguchi Yoshiko and a full translation of her autobiography Watashi no hansei] With an Introduction and Notes.  University of Hawaii Press, 2015. 424 pages.  Paperback edition released in July 2016 https://www.uhpress.hawaii.edu/title/fragrant-orchid-the-story-of-my-early-life/
A Sheep's Song by Katō Shūichi: A Writer's Reminiscences of Japan and the World. An Annotated Translation of Hitsuji no uta (originally in 2 vols., Tokyo: Iwanami Shinsho, 1968) with an Introduction. Berkeley, Los Angeles, and London: University of California Press, May 1999. 506 pages.  http://www.ucpress.edu/book.php?isbn=9780520219793

Selected Articles

"Jiden ni okeru sōzō to kyokō: Hitsuji no uta o chūshin ni." ("Imagination and Fictive Construction in Autobiography: Centering on A Sheep's Song.") Nihon o toi-tsuzukete. Tokyo: Iwanami Shoten, 2004, pp. 40-62.
"Sailing into the Sea of Public Sentiments: The Meiji Discourse on Social Realism." Nihon shisō no chihei to suimyaku (The Horizons and Subterranean Landscape of Japanese Thought). Ed. Kawahara Hiroshi. Tokyo: Perikansha, 1998, pp. 105-45.
"Jiga no saiteigi - Katō Shūichi no jiden Hitsuji no uta." ("Redefinition of the Self: Katō Shūichi's Autobiography A Sheep's Song.") Geppō, Katō Shūichi chosakushū, vol. 20. Tokyo: Heibonsha, 1997. 2-8.
"Literary Imagination in East Asia in a Global Context: A Response to Wai-leung Wong's Chinese Literature, The Creative Imagination, and Globalization." Macalester International, vol. II, 1996, pp. 75-84.
"Shimazaki Tōson." Contemporary Authors, vol. 134. Ed. Susan M. Trosky. Detriot and London: Gale Research Inc., 1992. 431-38.
"Bankoku Kōhō seiritsu jijō to honyaku mondai: Sono chūgokugoyaku to wayaku o megutte." ("A Study of the Emergence and An Examination of the Chinese and Japanese Translations of [Henry Wheaton's] Elements of International Law.") Honyaku no shisō. (The Ideology of Translation). Ed. Katō Shūichi & Maruyama Masao. Vol. 15, Nihon kindai shisō taikei (A Series on Modern Japanese Thought, 24 vols.) Ed. Katō Shūichi, Maeda Ai, Maruyama Masao, Tōyama Shigeki, Matsumoto Sannosuke et al. Tokyo: Iwanami Shoten, 1991. 381-400.
"The Socialization of Literature: The Idea and Prototypes of the Mid-Meiji Social Novel." Rethinking Japan, Vol. I. Ed. Adriana Boscaro, Franco Gatti & Massimo Raveri. Sandgate, Folkestone, Kent: Japan Library Ltd., 1991. 30-40 & 289-91.
"Katō Shūichi: Hito to bungaku." ("Katō Shūichi: The Man and His Works.") Karaki Junzō, Yasuda Yojūrō, Kamei Katsuichirō, Takeyama Michio, Katō Shūichi, Saeki Shōichi, Shinoda Hajime, Ōoka Makoto and Yamazaki Masakazu. Vol. 28, Shōwa bungaku zenshū. (A Comprehensive Collection of Shōwa Literature.) Ed. Nakamura Mitsuo, Inoue Yasushi, Yamamoto Kenkichi et al. Tokyo: Shōgakukan, 1989. 1072-75.
Honors and Awards
2008 Faculty Research Initiative Grant
1997-98 Fulbright Senior Scholar Research Fellowship at Waseda University
1981-82 Japan Foundation Fellowship
1989 Humanities Institute (UCD) Fellowship
1974-78 Japanese Ministry of Education (Mombusho) Scholarship
1972-74 Sir Robert Black Scholarship, University of Hong Kong
Courses
JPN 103: Modern Japanese Literature in Translation
JPN 105: Modern Japanese Literature: Hero and Anti-hero
JPN 106: Japanese Culture Through Film
JPN 131-133: Readings in Modern Japanese Literature
JPN 135: Readings in the Humanities
JPN 136: Readings in Newspapers and Magazines