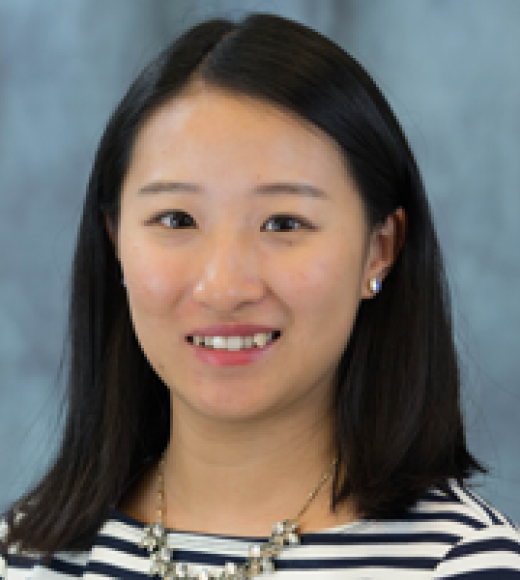 Position Title

Assistant Professor of Communication
Bio
EDUCATION
Ph.D., Communication, University of Pennsylvania, 2016
M.A., Communication, University of Pennsylvania, 2013
M.A., English, Clemson University, 2011
B.A., Media and International Culture, Zhejiang University, 2009
About
Jingwen Zhang joined the Department of Communication on June 30, 2016. She completed her doctoral studies at the Annenberg School for Communication, University of Pennsylvania. Her dissertation examined the efficacy and mechanisms of online social networks in increasing physical activity among young adults. Dr. Zhang's previous studies have been published in a wide range of journals, including American Journal of Public Health, Health Psychology, Behavioral Medicine, and the International Journal of Communication.
Research Focus
Jingwen Zhang's research interests include health promotion (e.g., sexual health, reproductive health, and physical activity), social influence, and interventions utilizing innovative online communication platforms. Current research efforts focus on the development of persuasive online networks using mobile technologies and computational approaches. She is also involved in research on communication for development, an interest that traces back to her work with UNICEF.
Selected Publications
Zhang, J., Brackbill, D., Yang, S., & Centola, D. (2015). Efficacy and causal mechanism of an online social media intervention to increase physical activity: Results of a randomized controlled trial. Preventive Medicine Reports, 2, 651–657.
Zhang, J., Jemmott III, J., & Jemmott, L. (2015). Mediation and moderation of an efficacious theory-based abstinence-only intervention for African American adolescents. Health Psychology, 34(12), 1175-1184.
Zhang, J., Jemmott III, J., & Heeren, A. (11 Apr 2015, Epub ahead of print). Sub-Saharan African university students' beliefs on abstinence, condom use, and limiting the number of partners. Behavioral Medicine, 1-12.
Zhang, J., & Ding, H. (2014). Constructing HIV/AIDS on the Internet: A comparative rhetorical analysis of online narratives in the United States and in China. International Journal of Communication, 8, 1415–1436.
Cappella, J. N., Zhang, J., & Price, V. (2014). "Collective Intelligence: The wisdom and foolishness of deliberating groups." In K. Kenski and K. H. Jamieson (eds.) Oxford Handbook of political communication. Oxford: Oxford University Press.
Teaching
Jingwen Zhang will be teaching CMN 112, Theories of Persuasion (formerly CMN 152) in the winter quarter of 2017. She will be teaching CMN 232, a graduate seminar in Health Communication, in spring 2017.
Awards
Chinese Government Award for Outstanding Students Abroad, 2016
Russell Ackoff Doctoral Student Fellowship Award, 2015
Annenberg National Health Communication Study Seed Grant, 2013
Student Research Grant of the Center for the Study of Contemporary China, 2013